As we start a new year on the Jackson's Art blog I think a review of the great writing on the blog last year is in order. Looking back on 2017, we published nearly 300 articles and interviews on the Jackson's Art blog. Our most read posts were related to our big painting prize and our popular monthly competitions. Articles that compare types of materials were very popular as well with a mixture of mediums: oil, watercolour and printmaking. The topic of animal-free art materials has come to the fore and our blog article about vegan materials was widely read. We also have three calendars of exhibitions, artist opportunities and workshops that were read regularly by many artists.
Here is a round-up of the most read articles on the Jackson's Art blog from 2017.
Did you miss any of these great articles from last year?
The number one topic on the blog last year was the major painting prize, our very own Jackson's Open Painting Prize (JOPP). The most visited pages on the blog last year were all the pages associated with the prize including announcements of the longlist, the shortlist and the winners as well as interviews with the judges and artists.
---
We had nine competitions with great prizes provided by art materials manufacturers.
Pastel Landscapes – May 2017
Urban Sketching Competition – June 2017
Summer Seascapes & Landscapes in Watercolour – July 2017
Atmospheric Acrylic – August 2017
Mussini Oil Painting Competition – September 2017
Botanical Painting 'Plantlife' – October 2017
Marker and Pen Drawing Posca – October/November 2017
Pastel Portraits – November 2017
Festive Image – December 2017
We will update the Jackson's Monthly Competition Calendar for the competitions coming up in 2018 when we get closer to the start date, which is after JOPP.
---
On the occasion of the 125 year anniversary of Horadam Watercolours, Schmincke celebrated by expanding the range to 140 brilliant colours. They have created a more complete and balanced spectrum of colours.
---
Art materials that do not use any animal products is an concern for many artists, so we made a list.
---
In 2018 we had a countdown to Christmas on the blog with a special offer, prize or tip per day. There were lots of practical offers, useful to artists, so it was very popular.
---
We asked 13 of the most inspiring figurative oil painters working today what painting mediums they like to work with. Here's how they answered!
---
Our interest was piqued by a review of some Pfeil Linocut tools which was left on the Jackson's site which mentioned that the reviewer had years of experience in the medium. The comment turned out to be from the printmaker Paul Wilkins, who very kindly agreed to talk us through his artistic practice while also reviewing the Pfeil tools at greater length.
---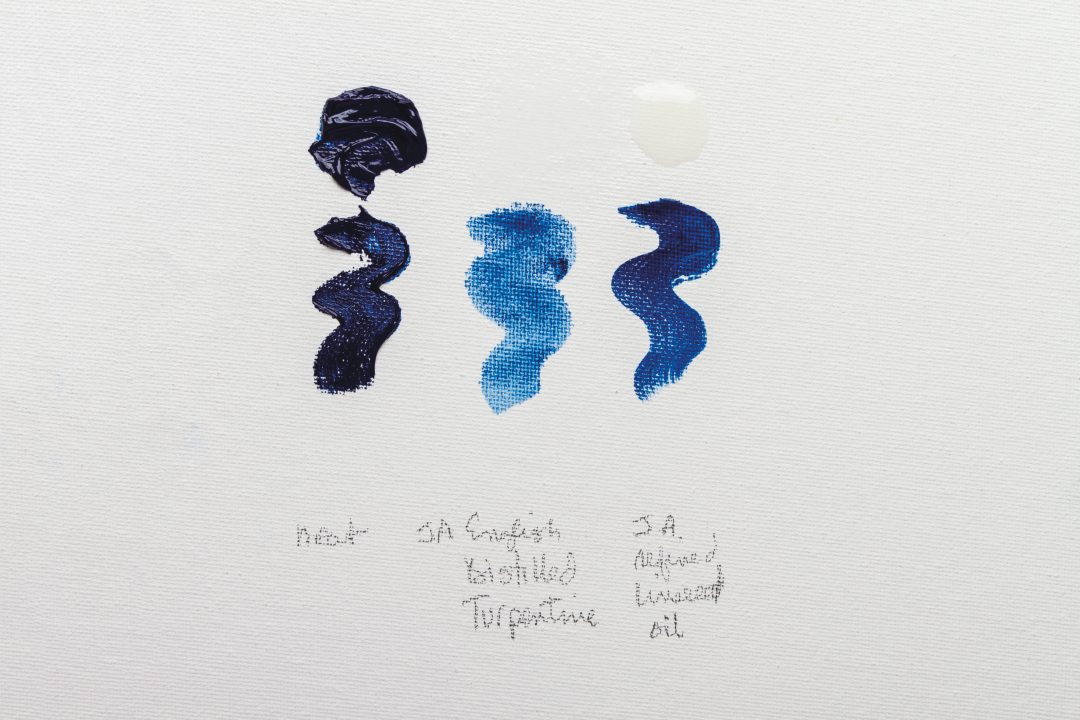 This Oil Paint Guide gives a broad overview of some useful and interesting information about working in this medium.
---
Known for her experimental, innovative approach to watercolours, Jane Betteridge, author of 'Watercolours Unleashed' encourages us to embrace the sometimes unpredictable and uncontrollable medium that is watercolour and, most importantly, to free up the frustrations and barriers artists sometimes have when painting.
---
When the new Canson Heritage L'Aquarelle Paper arrived at Jackson's we tested it out to see how it performed.
---
A colour mixing blog post using the great semi-transparent, slightly milky, dark cool green – the Williamsburg Viridian – a great colour for painting foliage and seascapes. It is also a wonderful mixing colour: with yellows to create bright or autumnal greens, with blues for teals, and with reds for blacks and greys.
---
Another colour mixing post! Green is a colour that can easily overpower a painting. But landscape painters in particular need to use a lot of green. Many artists find that the solution is to ensure you use a wide variety of greens.
---
Click on the underlined link to go to the Jackson's Art Supplies website.
Postage on orders shipped standard to mainland UK addresses is free for orders of £39.