Dammar (or Damar) varnish is a traditional oil painter's medium, often used in glazes. Vincent Gordon takes us through the steps of how to make your own.
---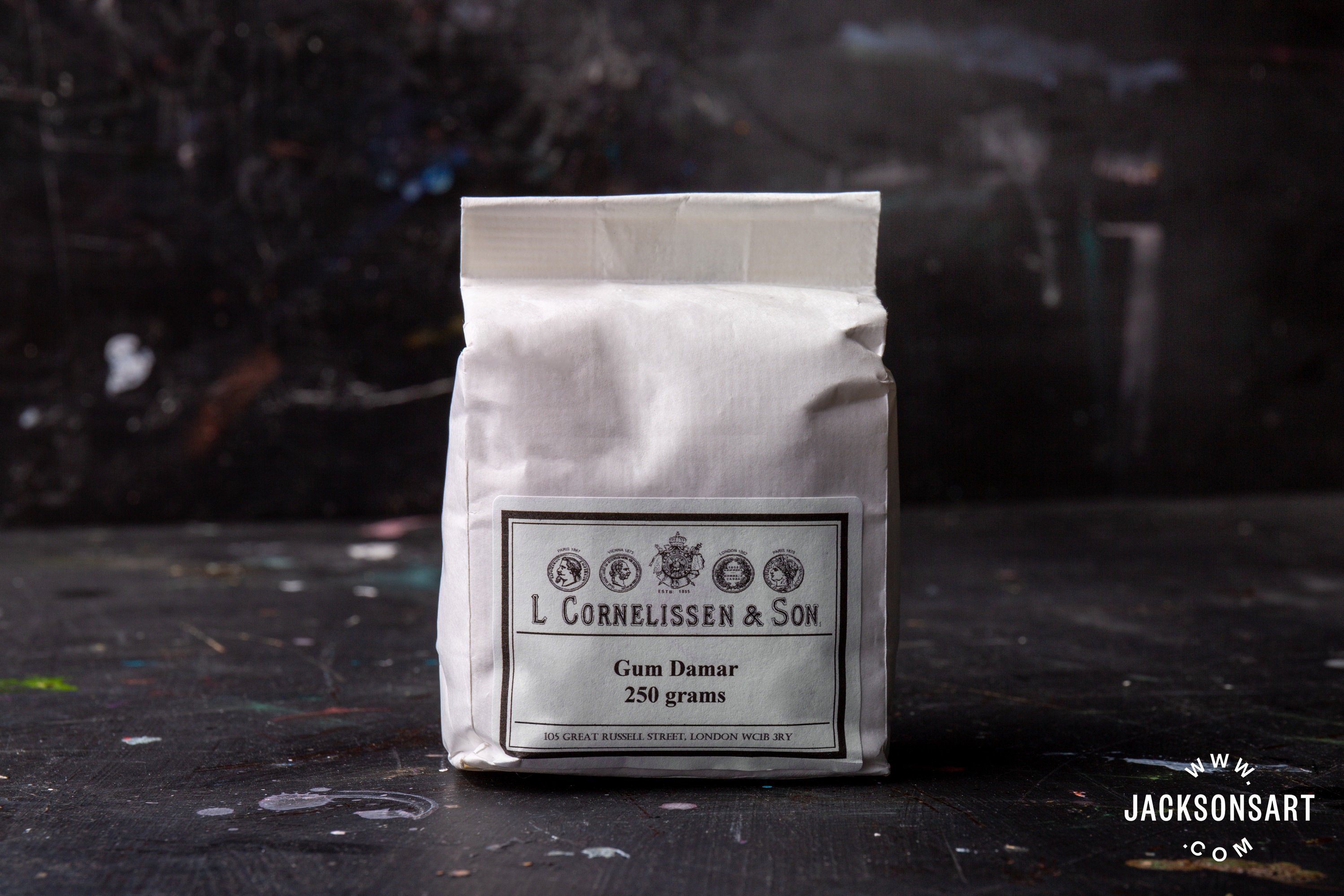 There are many schools of thought on what should and should not be used, when it comes to oil painting. A purist's approach, for example, would be to keep the painting process as simple as possible and stick to mixing only oils with their paint, avoiding resins altogether for fear of surface cracks forming in the future. It's worth noting that resins can become brittle with time, especially if used in excess at the time of painting. These issues could be avoided altogether through the use of acrylic paints, which is a very different experience, yielding different results.
Others are less precious and embrace some change in the appearance of a painting, considering this change as the natural life of an organic work of art. 
For many a 5lb cut of dammar varnish is a staple of the studio, as it can facilitate many a painter's need. High gloss mediums, glazing mediums, oil mediums and wax mediums can all be formulated with dammar as a base. So for those curious about making their own unique mixes, a dammar varnish is a good place to start. 

How to make a Dammar (Varnish) Medium
The following recipe will make a thick 5Ib cut of dammar varnish, a very sticky viscous liquid, ideal for adding gloss and flow to your paint. 
Ratio
1 part dammar crystals 
2 parts turpentine 
Formula by volume
100g of dammar crystals 
200ml of turpentine (Gum turpentine or Rectified turpentine) 
---
Easy Method
To make a small amount of dammar varnish: 
Place dammar crystals in a jar, pour over the turpentine, cap and wait until the crystals have fully dissolved. Shake the jar every so often as encouragement. 
Once dissolved, filter your dammar varnish into a clean jar through a piece of fabric. A coffee filter would work here. 

Traditional Method
To make a larger amount: 
Cut out a square of fabric, buttered (soft) muslin, cheese cloth or other suitable material eg. a pair of tights (student style). 
Place the dammar crystals in the centre of the layed-out fabric and bring the corners of the fabric together to form a bag. Tie the corners together, either with a piece of string or by knotting the corners together. 
Suspend the wrapped crystals in a stainless steel bucket, deep narrow pan or similar vessel, by tying the fabric to a piece of wood placed across the bucket (an old stretcher bar works well here). Try to get the bag of crystals suspended about an Inch (25mm) above the bottom of the bucket. 
Once you are happy the bag is secure, pour the turpentine into the vessel. The crystals need to be submerged in the turps to dissolve, if they are not then your vessel is too wide, choose something narrower to bring the level of the turps up. 
Cover and wait. 
As the dammar crystals dissolve, most of the impurities will be left in the bag, some may drop through the fabric, so I recommend filtering, as mentioned above. 

Uses
Add to oil paint or pigment to use as an oil painting medium. This general purpose medium will allow your paint to flow more readily, giving greater control over your brushwork. It will add high amounts of gloss, making colours appear brighter. 
Less gloss can be achieved by adding more turpentine, either on the palette whilst mixing with your paint or by diluting your bulk varnish. 
Use as an ingredient in other painting mediums. When made at the ratio stated here, 2:1, this varnish makes a perfect base for adding in a variety of artists oils. Linseed oil or stand oil are commonly used to change the characteristics of a dammar medium, but this is a whole other subject and something l can discuss in a future post. 
Knowledge
Dammar resin takes its name from the remote Indonesian island of Damar, and is produced by tapping and bleeding coniferous trees. The resin oozes out and sets as it runs down the trunk of the tree, where it is then collected. 
Dammar has been used as an artists varnish since the 1800's. It is still valued by today's artists because of its relatively slow yellowing characteristics and versatile nature. Traditionally it is dissolved in turpentine, but modern solvents such as an orange solvent or Shellsol T can also be used as a direct replacement for turps, with very little change to the end product. 
Natural resin varnishes are often cloudy in appearance due to the waxes present in the resin. Once made your varnish will continue to clear, you might notice a residue building up at the bottom of the jar as the impurities drop out, try not to disturb these impurities as you use the varnish, or if it bothers you or the build up is particularly bad, decant the varnish into a clean jar, leaving the sludge behind. In theory the longer you leave the varnish undisturbed the clearer it will become but some batches will never clear completely. 
Note, The word 'varnish' is slightly misleading here. It is really a medium, being too thick and shiny to be used as a final picture varnish. A coat of this over your painting would result in that classic 'over varnished' look. 
---
Please note: Ready-made Dammar varnish is also available at Jacksonsart.com.
Editor's note:
The term "5 lb cut" (five pound cut) refers to the strength of dilution: 5 pounds of crystals to 1 gallon turpentine.